Student response to the theme I presented to them last year was overwhelmingly positive. Choosing a theme has helped me stay focused when looking to subject matter for projects in the art room. I originally selected a theme with high hopes that I would be better able to put together a cohesive art show for the end of the school year. In 2012-13, students created plenty of great 'out of this world' artwork where they explored outer space, aquatic worlds, microcosms and places only found in their imaginations.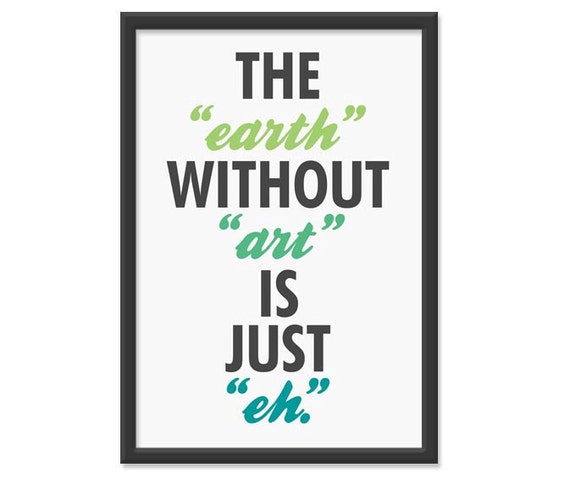 This year I took inspiration from a quote that was making it's rounds on Pinterest. (as I'm new to blogging, I want to give proper credit and I hope I'm doing the right thing. I have linked the above picture to it's original webpage, the same webpage that my 'pin' on Pinterest links to. Please, if you are an experienced blogger and have any advice on this, let me know!)
The theme bulletin board at the front of the room.


I realize now that I took some liberties with the wording, but I think the message remains as strong. I created the central image with torn paper collage and used the die cut machine for the lettering. Along the sides and bottom of the board I posted some images from a great page-a-day calendar that features works from The Metropolitan Museum of Art. I tried to select images that represented a broad range of culture and geography.
I hope that the theme this year will help inject more historical and cultural references into my students artwork.
What is your theme, if you use one?